Building an IBM 3270 terminal controller
The IBM 3270 type terminal is a mainframe computer terminal. I've long been fascinated by the IBM mainframe, and especially these terminals. Early models such as the 3278 and 3279 have a unique aesthetic, and their block-oriented design is so different from the ubiquitous VT series terminals.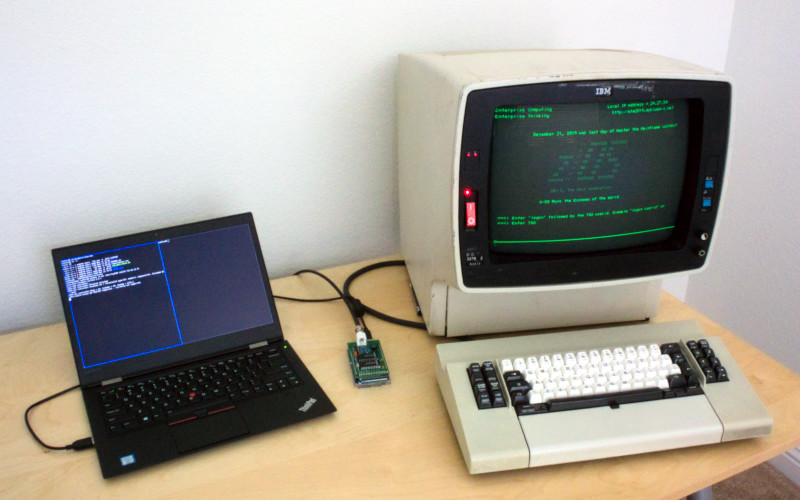 I'm not alone in wanting to connect a real IBM terminal to the Hercules emulator. Unfortunately, it's difficult to find the necessary IBM 3174 terminal controller with Ethernet or Token Ring interface, version of the software that supports TCP/IP and in working condition. Also, they are large, noisy, and difficult to maintain, given the software is loaded from an uncommon 2.4 MB 5¼-inch floppy disk - if you are lucky, there is a 20 MB hard disk option. So I decided to build my own and learn a little in the process.